We're delighted to announce that Georgina Young has been promoted to the role of Brewing Director. She will oversee our brewing and operations at both St Austell Brewery and Bath Ales.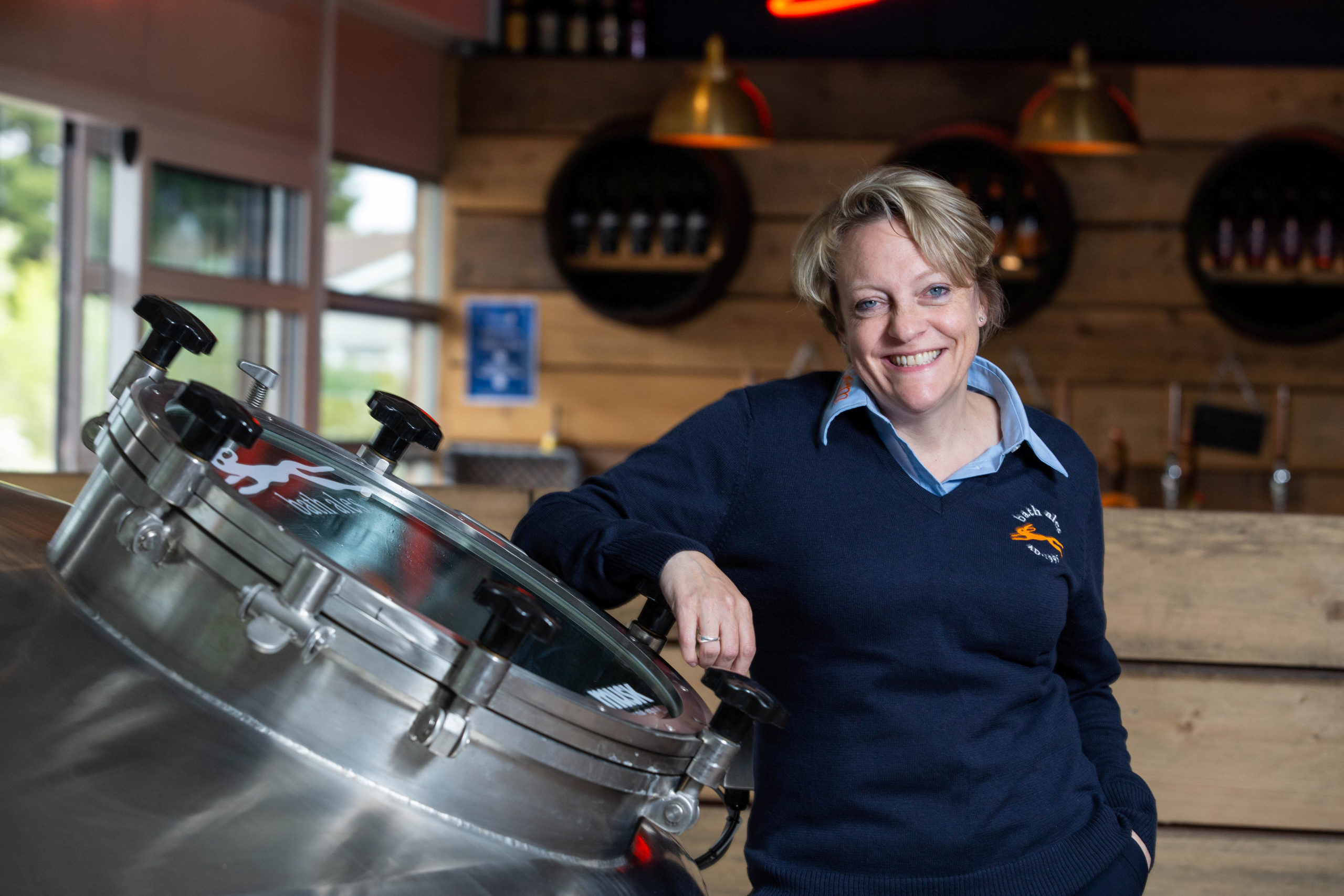 Georgina first joined the company in May 2019 – leaving her leading role at Fuller's to become Bath Ales' Head Brewer. She was recruited by her long-time friend, Roger Ryman – St Austell's previous Brewing Director – who sadly passed away in May.
In Georgina's new role, she will continue to be based at Bath Ales' headquarters – Hare Brewery – while overseeing operations in St Austell. She will report to Andrew Turner, Managing Director of St Austell's Beer and Brands business, who joined the company from Heineken earlier this year
Kevin Georgel, Chief Executive says: "We're delighted to have appointed Georgina as our new Brewing Director. As one of Roger's oldest friends in the industry, he was thrilled when she joined the business last year. He held her in the highest regard, and we know he would be very proud to see her take the helm and steer us forward."
Andrew Turner, Managing Director, Beer and Brands says: "Since welcoming Georgina to the business, she's been instrumental in helping us to realise the full potential of Bath Ales' beer brands. She's respected throughout the industry and is the perfect guardian for St Austell Brewery's portfolio of beers. We can't think of a better person to lead us into our next chapter and inspire the next generation of brewers."
Georgina Young, new Brewing Director says: "I've been a long-time admirer of St Austell Brewery's beers and feel honoured to be taking up the reins from Roger.
She continues: "Overseeing production down in Cornwall, while continuing to head up Bath Ales, offers me a new challenge. I'm looking forward to this next chapter and working more closely with the brilliant team down in Cornwall."
After graduating from Heriot Watt University, with an MSc in Brewing and Distilling, Georgina started her brewing career at Smiles Brewery in Bristol, working alongside Richard Dempster – one of the founders of Bath Ales. She went on to run the pilot brewery at Camden BRI before joining Fuller's as a Production Brewer in 1999, where she served in roles across all aspects of production. She ascended to the role of Head Brewer in 2017 – the first female at Fuller's to take on the role – and is a Master Brewer of the Institute of Brewing and Distilling.