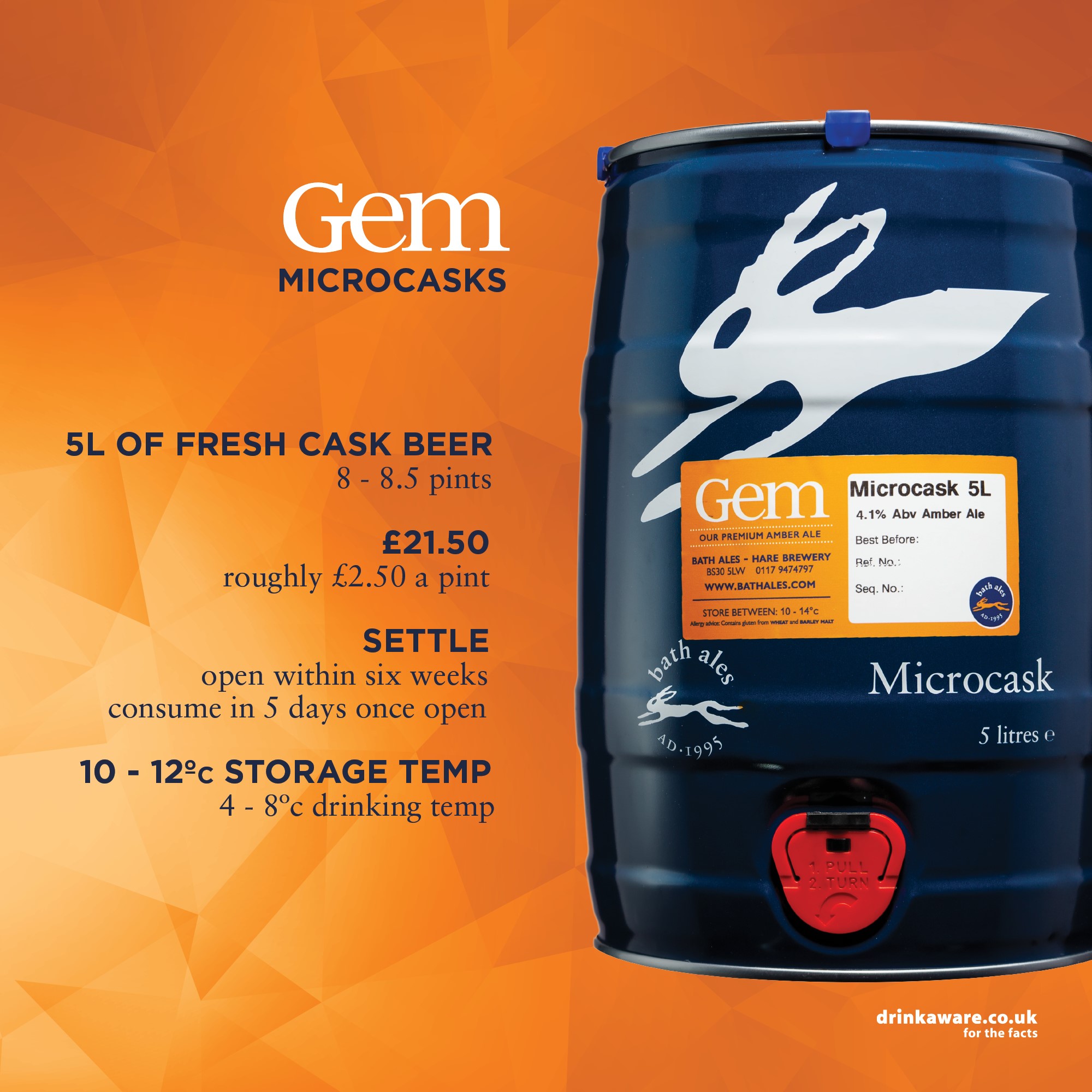 Micro-casks are smaller versions of nine-gallon barrels that are enjoyed in pubs across the country – filled exactly the same way, with the same live beer that you enjoy at your local.
Filled with unfiltered beer straight from our state-of-the-art brewery in Warmley; our five litre micro-casks are the freshest way possible to enjoy cask beer at home. The yeast inside the cask helps further condition the beer and helps add carbonation – giving it the name 'live' beer. Most of the conditioning takes place before the micro-casks are delivered to your door – however because of the live yeast – each cask may need up to 24 hours for the yeast to naturally settle before opening. Just as your local landlord would do with their barrel of cask beer.
Our top tips for opening and enjoying your micro-cask:
Allow your beer to settle for at least 4 to 6 hours and preferably up to 24 hours in a cool room (10-12°) before opening.
Break the bottom red tab and gently pull out the tap from the base (about 1 ½ '').
Turn the tap anti-clockwise to pour 20ml of beer out into a glass and then discard.
Once settled and when ready to serve, lift up the tab on the top vent and turn a quarter turn from 0 to 1, this releases the natural pressure and will allow beer to be poured.
To serve the perfect draught beer turn the tap anti-clockwise to pour, clockwise to close. There may be some sediment in the tap when first opened. Discard the first 20mls if cloudy.
When keeping the beer between sessions or overnight after opening – then close the top vent back to the 0 position. This seals the cask, protecting the beer and will help keep it fresh.
Once opened, enjoy your micro-cask within 3-5 days.