Bath Ales signs new sponsorship deal with Gloucestershire County Cricket Club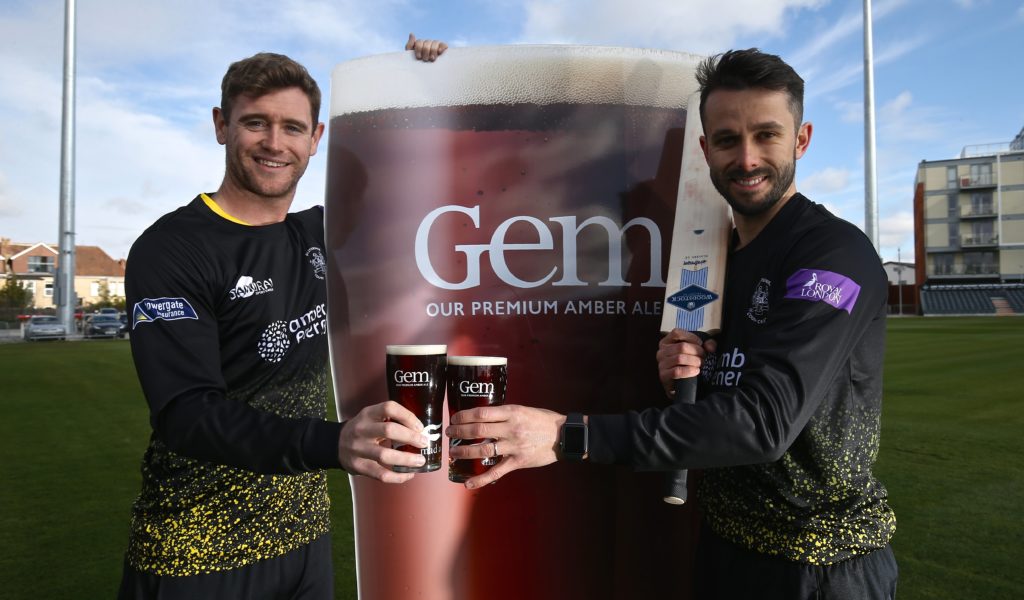 Bath Ales has agreed a new three-year sponsorship with Gloucestershire County Cricket Club (GCCC). The deal will see our flagship amber ale, Gem, become the club's official beer partner for the first time. The Gem logo is now on the back of playing shirts for all three of the club's kits.
Cricket fans at the Bristol County Ground will also be able to enjoy Bath Ales' beers including Gem and Sulis, Bath Ales' English lager.
First established in 1995, Bath Ales' new chapter began in 2016 when it joined forces with independent Cornish brewer, St Austell Brewery, forming the St Austell Family Group. A proud sponsor of Bath Rugby since 2014, Bath Ales has a history of supporting grassroots sports in the west country.
Vicky Guy, Bath Ales' Brand Activation Manager said: "We're delighted to be building on our support of sports clubs in the region – something which plays such a key role in bringing communities together. As a local brewer, on the doorstep of the Bristol County Ground, Bath Ales shares similar heritage and values with GCCC. With many fans in common too, our sponsorship is a natural fit and a valuable platform for our brand."
She continues: "We look forward to building on our relationship with GCCC in future and here's hoping for a successful season ahead for this talented club."
Emily Salvidge, GCCC Commercial Director said: "St Austell Brewery has been an important and valued supporter of the club for a number of years so it's fantastic to be extending our partnership. We are very excited to introduce the Bath Ales brand to the club and proud to wear the Gem brand across the back of all three shirts."
Bath Ales' new state-of-the-art brewhouse, Hare Brewery, opened on the outskirts of Bristol in 2018. Fronted by flagship ale Gem, the new four-vessel brewhouse has the capacity to produce more than 14.5 million pints each year.