Bath Ales to sponsor Bath Comedy Festival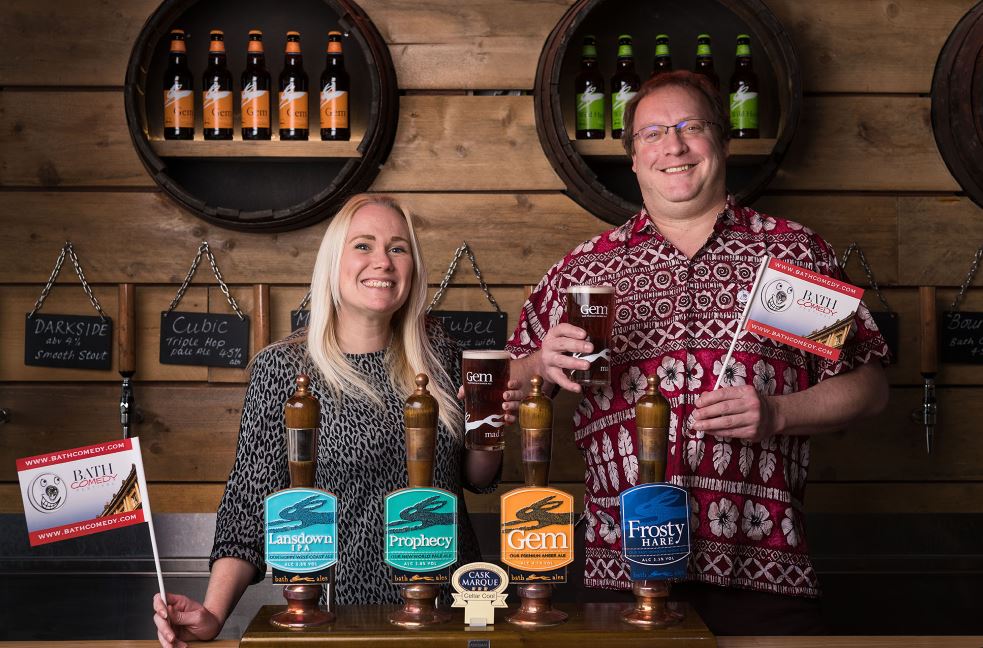 We are delighted to announce that we will be an official partner of this year's Bath Comedy Festival (26th March – 4th April 2019).
Now in its eleventh year, Bath Comedy Festival is becoming one of the most renowned in the UK and a flagship event in the Bath's cultural calendar. The Festival presents household names in the world of comedy and promotes the big names of tomorrow.
Nick Steel, Director, Bath Comedy Festival, says: "We're delighted to welcome Bath Ales on board this year – a local brewery that shares both our sense of fun and love for Bath. In our eyes, good comedy and good beer go hand in hand, so we're looking forward to having Bath Ales' much-loved beers as part of the exciting festival line-up."
Janine Daws, Sales Development Manager, Bath Ales, says: "We're so excited to be partnering with the Bath Comedy Festival for the first time this year. It's a colourful, vibrant, inclusive and dedicated mix of comedy that brings the city to life and, most importantly, celebrates the art of making people laugh. We can't wait to enjoy the shows with comedy lovers, in some of Bath's best venues."